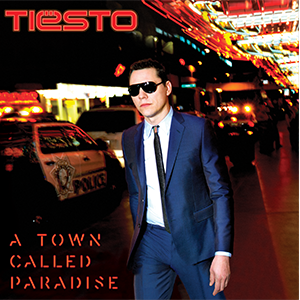 Tiësto
Footprints
Tiësto: "I wanted to work with the biggest player in the industry. I still have my own label, of course,
Musical Freedom, to develop new talent on," Tiësto says in the clip. "It would be really cool
to have an album that's Top 10 all over the world. With a partner like Universal, that's a lot easier."
Tiësto: Ce serait vraiment cool d'avoir un album qui n'est Top 10 dans le monde entier .
Avec un partenaire comme Universal , c'est beaucoup plus facile. "
à lire depuis Billboard
Visiblement et malheusement Tiësto qui à signé depuis la sortie du single "take me"
avec Universal va sortir son prochain album avec cette maison de disque.
Seul soucis Universal sont là pour vendre et donc commercial, ce single en fait la
preuve c'est pas du Tiësto pour moi, je ne le retrouve pas dans ce single...
C'est pour cela que j'avais pas mis avant ce son sur le site, j'y croyais pas on dirait plus
du Swedish House Mafia ou un truc dans ce genre... Attention je dis pas que ce single
est nul, mais qu'il soit au nom de Tiësto me dérange un peu ! ...
l'album sera précédé de deux singles qui sortiront avant « Footprints »
Lyrics
Let's take a trip to the edge of the night,
Where the stars and the sun collide.
Don't wait a lifetime, it's out turn
To put our footprints all over the world.

We live forever wherever we go,
Leaving footprints all over the world.
In this together we'll never let go.
We'll leave our footprints all over the world.

The world, the world, all over the world.
The world, the world, all over the world.
The world, the world, all over the world.
Let's leave our footprints all over the world.

Leave our footprints all over the world,

Leave our footprints all over the world,

All over the world,

All over the world,

Over the world,

We'll leave our footprints all over the world,

We live forever wherever we go,
Leaving footprints all over the world.
In this together we'll never let go.
We'll leave our footprints all over the world.

The world, the world, all over the world.
The world, the world, all over the world.
The world, the world, all over the world.
Let's leave our footprints all over the world.

Leave our footprints all over the world,

Leave our footprints all over the world,

All over the world,

All over the world,

All over the world,

We'll leave our footprints all over the world,

Let's leave our footprints all over the world,