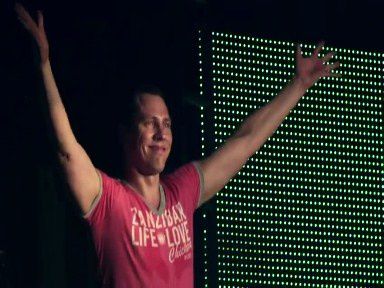 Tiësto
The World's Highest-Paid
Musicians 2013 
Forbes

Methodology

In order to form our list, we looked at income from June 1st, 2012 through June 1st, 2013,
using data sources including Pollstar, the RIAA, Nielsen SoundScan, managers, lawyers and
many of the artists themselves. We took into account concert ticket sales, royalties for recorded
music and publishing, merchandise sales, endorsement deals and other business ventures.
Our estimates reflect pretax income before deducting fees for agents, managers and lawyers;
only living artists are eligible for the list. Read the full story here.
Pour former notre liste, nous avons examiné le revenu à partir du 1er Juin 2012 au 1st Juin 2013,
à partir de sources de données, y compris Pollstar, la RIAA, Nielsen SoundScan, les gestionnaires,
les avocats et la plupart des artistes eux-mêmes. Nous avons pris en compte les ventes de
billets de concert, les redevances pour la musique enregistrée et l'édition, les ventes de marchandises,
des contrats de promotion et d'autres entreprises commerciales. Nos estimations reflètent le bénéfice
avant impôts, avant déduction des frais pour les agents, managers et avocats;  
seuls artistes vivants sont admissibles à la liste.à retrouvez depuis le site Forbes

1. Madonna – $125 million
2. Lady Gaga – $80 million
3. Bon Jovi – $79 million
4. Toby Keith – $65 million
5. Coldplay – $64 million.
6. Justin Bieber – $58 million
7. Taylor Swift – $55 million
8. Elton John – $54 million
9. Kenny Chesney – $53 million
9. Beyoncé – $53 million
11. Sean "Diddy" Combs – $50 million
12. Sir Paul McCartney – $47 million
13. Calvin Harris – $46 million
14. Jennifer Lopez – $45 million
15. Roger Waters – $44 million
16. Muse – $43 million
16. Rihanna – $43 million
18. Jay Z – $42 million
18. One Direction – $42 million
20. Dr. Dre – $40 million
20. Red Hot Chili Peppers $40 million
22. Rolling Stones – $39 million
22. Katy Perry – $39 million
24. Tim McGraw – $33 million
25. Pink – $32 million
25. Tiësto – $32 million