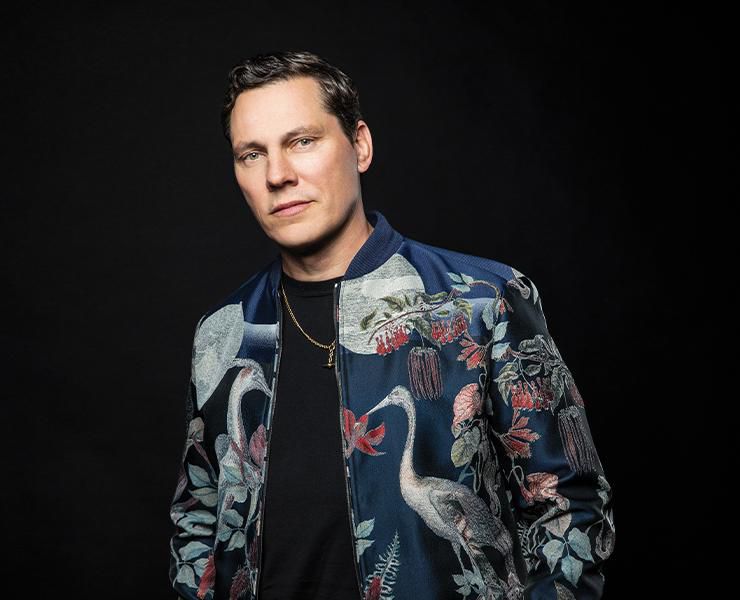 Think you know all about Tiësto ?
Favorite cuisine? Asian
Which album are you the proudest of? Kaleidoscope
Would you rather be on a beach or up in the mountains? Beach
Favorite superhero? Batman
Favorite magazines to read? Educational ones
Favorite festivals you've performed? EDC Las Vegas
Favorite type of sandwich? Tuna
Favorite moments in your career? Every year of my career has been an amazing journey
Tell us a couple of things people would be surprised to know about you? I make the best egg sandwiches and I am a very good stockbroker
Some of your favorite foods from your home country? Mostly the fried stuff like kroketten and frikandellen
Where are you currently living? In the USA
Favorite TV shows to binge? Narcos
Favorite fashion brands? Dolce & Gabbana and Balenciaga
Any hobbies? Besides my music, not much—just a bit of tennis, soccer and hockey
Favorite candy? Licorice
Favorite snack? Honey crisp apples
Favorite vacation spots? Italy
What would be your spirit animal? Panther
Last great movie you saw? Batman
How did the name Tiësto come about? I wanted to have an Italian name, so I just made it up as a slang version of my real name—Tijs
What early EDM DJs did you dig? Swedish House Mafia
If you had one day left on earth, how would you spend it? With my wife and my daughter, on the beach
Favorite color? Green
If a genie granted you three wishes, what would they be? Peace in the world, everyone in the world to be happy and a healthy and a clean earth
Favorite actors? Matthew McConaughey
Best piece of career advice you've ever received? Enjoy the current moments
What five words would describe you? Energetic, passionate, humble, funny, stubborn
Favorite fast-food spot? And what is your go-to order? McDonald's. Filet-O-Fish
Some of your favorite cities to perform in? Buenos Aires
Songs that really get you hyped when you hear them? My songs "Split" and "The Business"
Any rituals before taking the stage? Hang with people who are in a good mood
Musical artists that you really want to collaborate with that you haven't yet? Kanye West and Harry Styles
Favorite movies of all time? No Country for Old Men
Favorite places to eat when in Las Vegas? Carbone and Wally's. I also like Urth Caffé.
You've worked with a lot of charities. What are some of the ones you love to support? Children's hospitals
Your favorite DJs? Carl Cox and Vintage Culture
What's your favorite holiday and why? Christmas, because it's cozy and fun with family
Any old songs that you've always wanted to remix? "Keep on Loving You"
Do you miss anything about the early days of EDM or the "scene"? I miss Avicii
source: Las Vegas Magazine - may 2022