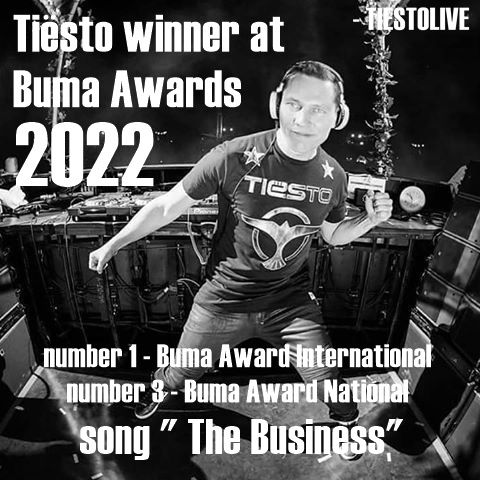 Tiësto winner at
Buma Awards 2022
with song " The Business"
number 1 Buma Award International
number 3 - Buma Award National
Tiësto is this year's big winner at the Buma Awards. The DJ won prizes in both the Buma Award National and Buma Award International categories, the prizes for the most played and best-selling songs within and outside the Netherlands. Suzan & Freek took first place in the National category with their hit Gold.
Tiësto scored third in the same category with the song The Business. Internationally, that song was the most listened to. He also received a statuette for The Motto, which the DJ made with Ava Max. During the award ceremony in theater Spant! in Bussum, Snelle en Maan (for Staying asleep), Chef'Special (for Afraid of the dark) and Jaap Reesema and Pommelien Thijs (for Nu we don't sleep anymore) also went home with a prize.