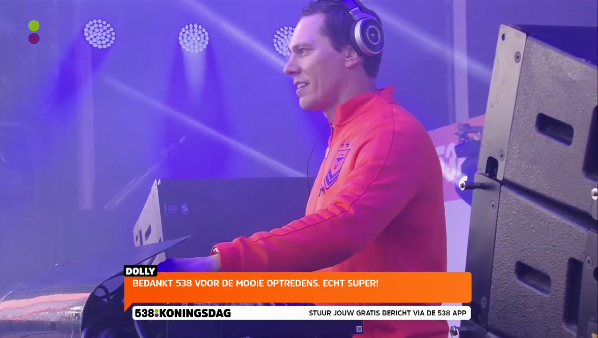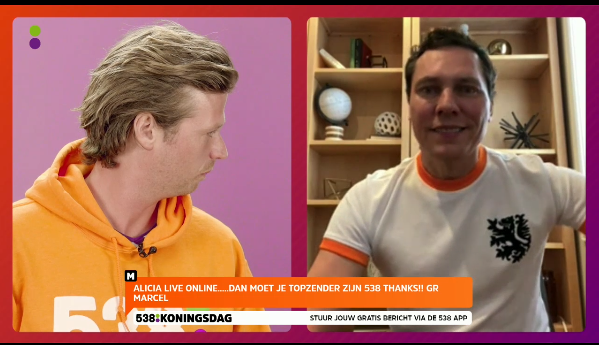 Tiësto
Medley live radio 538 Koningsdag
Breda, Netherlands arpil 27 2016
01 Tiësto & The Chainsmokers - Split (Only U)
w/ The Chainsmokers ft. ROZES - Roses
02 Tritonal - Gamma Gamma
03 GTA & TJR - Mic Check
04 VINAI ft. Harrison - The Wave (VINAI Live Edit)
05 Tiësto ft. Matthew Koma - Wasted
w/ Tiësto ft. Matthew Koma - Wasted (Dillon Francis Remix)
06 Quintino - Get Low
07 Sandro Silva & Quintino - Epic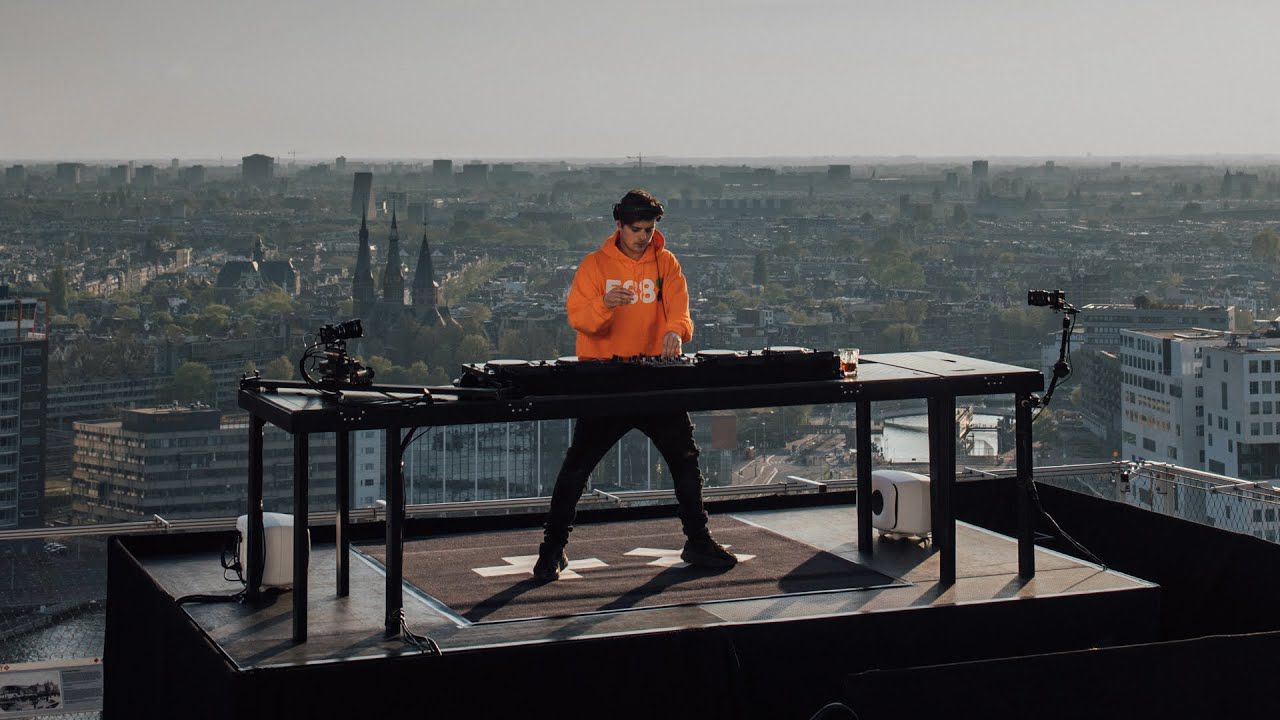 Martin Garrix
01 DubVision vs. Martin Garrix & Khalid - Backlash vs. Ocean (Martin Garrix Mashup)
02 David Guetta & Martin Garrix & Brooks - Like I Do
03 Martin Garrix ft. Macklemore & Patrick Stump of Fall Out Boy -
Summer Days (Tiësto Remix)
04 Martin Garrix - Animals
05 Martin Garrix ft. Bonn - High On Life
06 Martin Garrix ft. Clinton Kane - Drown (Nicky Romero Remix)
07 Martin Garrix & Dua Lipa - Scared To Be Lonely (DubVision Remix)
08 Martin Garrix & Dean Lewis - Used To Love (Jimi Hyde Remix)
09 Martin Garrix & Bebe Rexha - In The Name Of Love (DallasK Remix)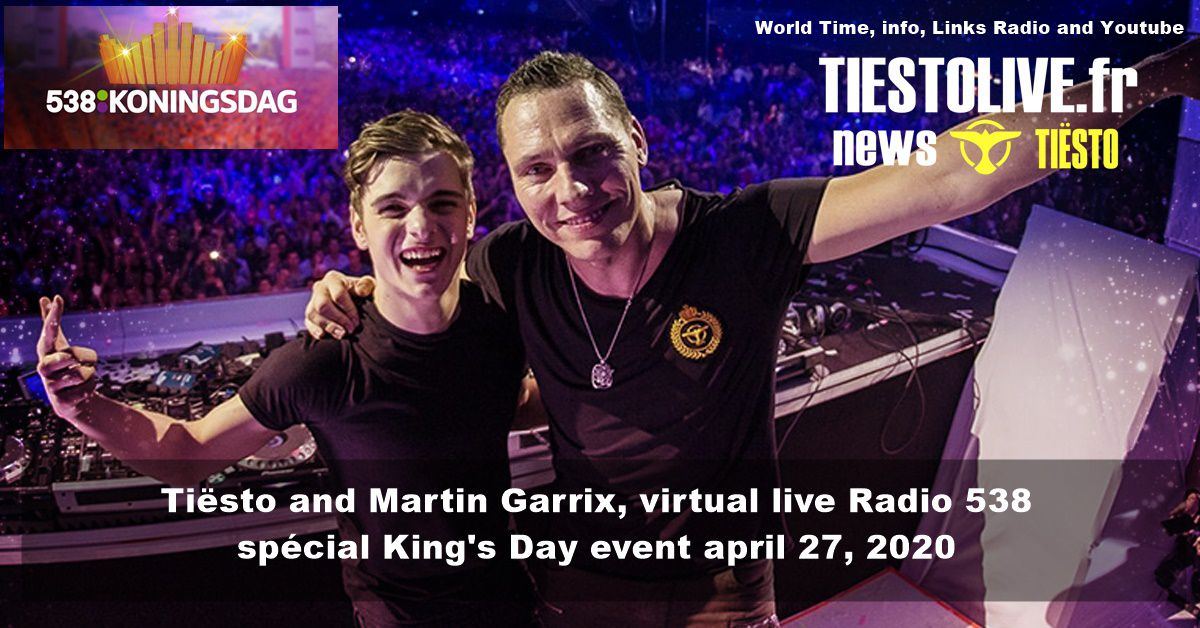 Tiësto virtual live Radio 538,
spécial King's Day event
april 27, 2020
Alicia Keys, Anne-Marie, Martin Garrix, Sheppard, Tiësto,
Duncan Laurence, Davina Michelle, DI-RECT, Chef'Special,
Emma Heesters, Rolf Sanchez, Lucas & Steve and more....
Tiësto 16:45 - 17:00
Stream here (with coolstreaming)

Stream here (with live tv)

Stream here (with cxtvlive)

Youtube Radio 538 (not for all countries)
Time (Netherlands 15:00-18:00)
for Tiësto, no information to know if it is a live or replay of a live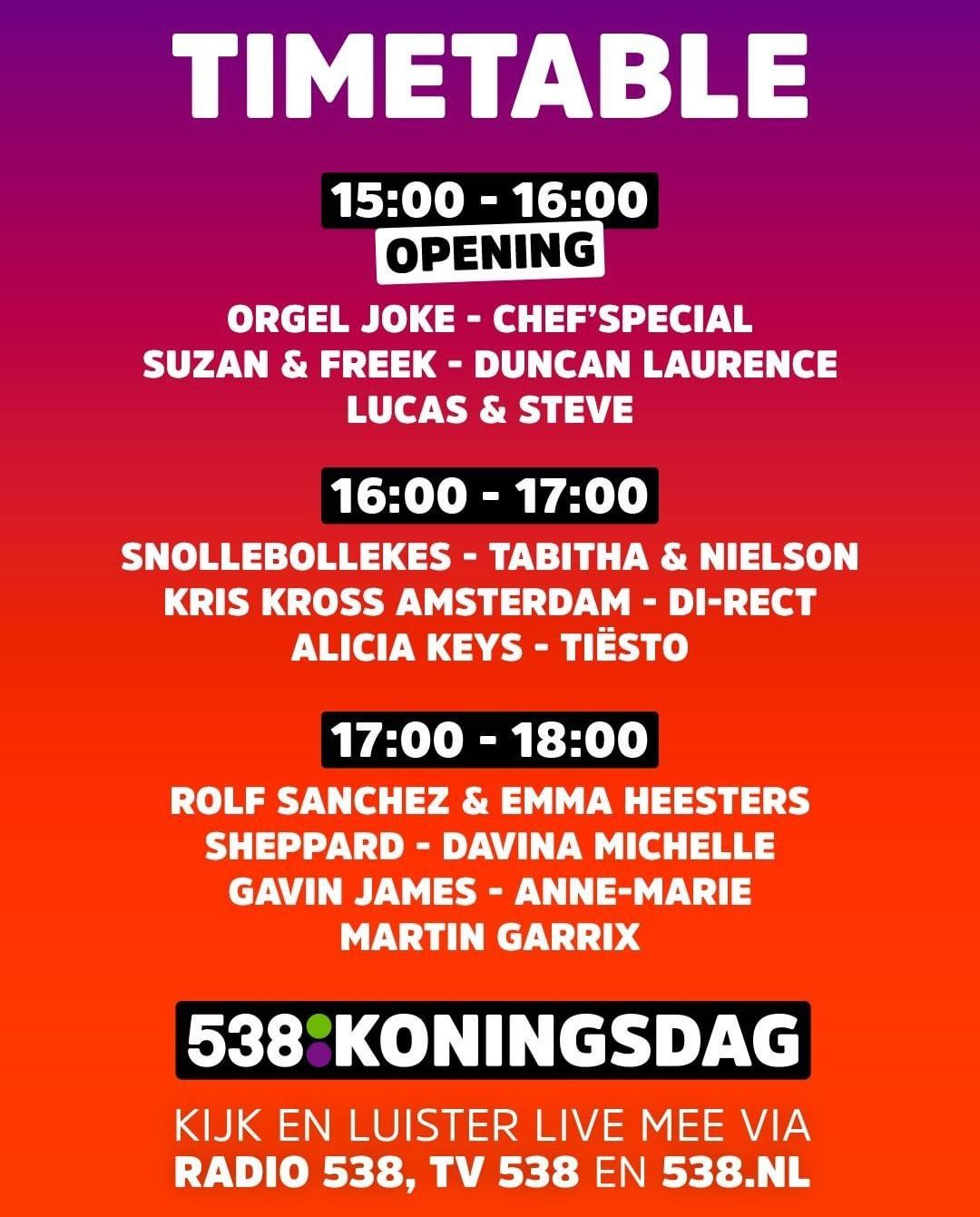 English
Tiësto has been added to the line-up of 538 King's Day. The world-famous DJ performs from Denver Colorado. Yet the DJ is closer than ever during the largest virtual King's Day event in the Netherlands. On Monday, April 27, Radio 538 will host a free and corona-proof Orange party and bring performances by national and international artists to their homes.
538 King's Day is free and takes place on Monday, April 27 from 3:00 PM. In the run-up to and during 538 King's Day, the rules of the RIVM regarding the coronavirus will be maintained.
French
Tiësto a été ajouté à la programmation du 538 King's Day. Le DJ de renommée mondiale se produit à Denver Colorado. Pourtant, le DJ est plus proche que jamais lors du plus grand événement virtuel de la Fête du Roi aux Pays-Bas. Le lundi 27 avril, Radio 538 organisera une soirée Orange gratuite et résistante à la couronne et apportera des performances d'artistes nationaux et internationaux à leur domicile.
Le 538 King's Day est gratuit et a lieu le lundi 27 avril à partir de 15h00. Dans la période précédant et pendant 538 King's Day, les règles du RIVM concernant le coronavirus seront maintenues.
Dutch
Tiësto is toegevoegd aan de line-up van 538 Koningsdag. De wereldberoemde DJ treedt op vanuit Denver Colorado. Toch is de DJ dichterbij dan ooit tijdens het grootste virtuele Koningsdagevenement van Nederland. Op maandag 27 april organiseert Radio 538 een gratis en corona-proof Oranje feest en brengt optredens van nationale en internationale artiesten bij hen thuis.
538 Koningsdag is gratis en vindt plaats op maandag 27 april vanaf 15.00 uur. In aanloop naar en tijdens 538 Koningsdag blijven de regels van het RIVM over het coronavirus gehandhaafd.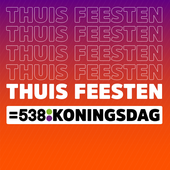 Kijk hier live mee naar 538 Koningsdag 2020
Thuis feesten = 538 Koningsdag! Geniet van 15:00 tot 18:00 uur van de vetste optredens van nationale én internationale artiesten, zoals Alicia Keys, Anne-Marie en Martin Garrix. Veel plezier! 🎉
https://www.538.nl/koningsdag/kijk-hier-live-mee-naar-538-koningsdag-2020
Radio 538, Hilversum, Netherlands. 398K likes. Radio = 538! 💚💜 Eén station, alle hits! - www.538.nl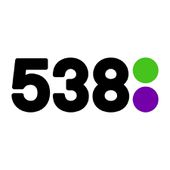 Op 538 Muziek zie je de grootste sterren (nationaal & internationaal) in muziekseries zoals Release Reacties, Music Memories, 2 DAYS en 538 On Set. Daarnaast...