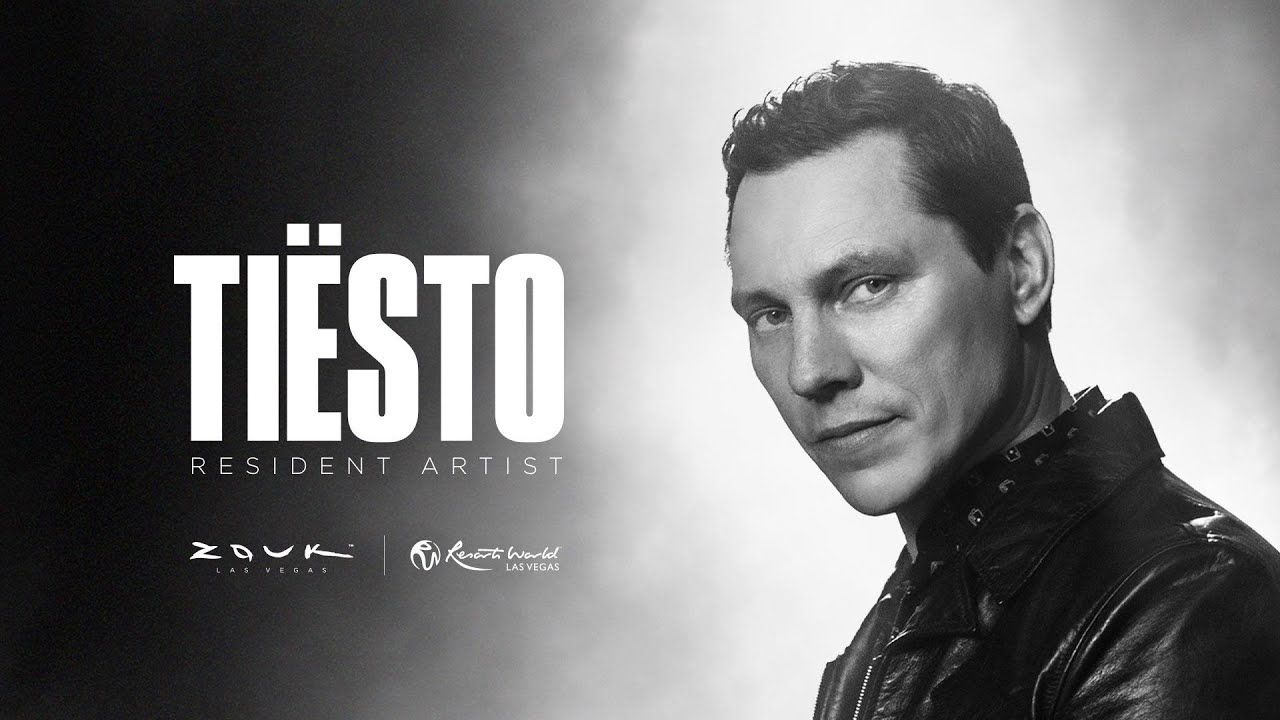 Tiësto back in concert and new residency
in Las Vegas for 2021,
The Zouk Nightclub and Ayu Dayclub
Tiësto: Las Vegas is like home to me and I can't wait to feel the energy as
we all make our triumphant return to this electric city!"
Tickets on Sale Monday April 19, 2021 at 9am PST
https://zoukgrouplv.com/tiesto/
TICKETS ON SALE - MON APR 19 Tiësto is a Grammy® Award-winning, platinum-certified, international icon. The DJ and producer is the only artist to ever hold the titles of "The Greatest DJ of All ...
But as the city prepares to fully open on June 1, Tiësto will be heading down the street to call the new $4 billion Resorts World — and its Zouk Nightclub and Ayu Dayclub — home for a three-year deal. Sources say deals like this in Las Vegas can be worth anything from $150,000 to $300,000 per night for an artist of Tiësto's caliber. No word yet on the number of dates he will play over the span of his 36 months.
"When Las Vegas shutdown [last year] the future became very uncertain for everybody," Tiësto says. "After seven years at MGM Grand, it is time for a new challenge."
For a top-of-his-game performer like Tiësto, Zouk nightclub and Ayu dayclub Resorts World, which will signify the stateside debut of Singapore experience creator Zouk Group, offer a best-in-class experience in terms of technology, lighting and sound.
Tiësto says he was wooed to Resorts World, opening this summer, because of its status as the first new casino-resort to be built on the Las Vegas Strip in more than a decade.
"I played Zouk Nightclub in Singapore and it is an incredible club with a lot of history. It's a legendary place," he says. "To have that here in Vegas now is amazing."
The venues will have full capability to be branded in according to the artist's wants and needs.
At 36,000-square-feet, Zouk asserts it will be the most technologically advanced nightclub in Las Vegas, with interactive 3D booking maps that will allow guests to see the exact tables they are booking and a digital guestlist for self-entry. The centerpiece of the experience will be an articulating ceiling with a focal point called the Mothership, incorporating a complete lighting system that offers different types of dynamic solutions, both motorized and static creating an infinite number of effects. The 360-degree Capital bar will have a projection mapping canopy and the Empire room will offer alternate music styles to the main club in a more intimate environment.
"Our relationship with Tiësto dates back to the early stages of his career, and the team at Zouk Group is thrilled to continue our support of him with this incredible partnership," said Andrew Li, CEO of Zouk Group, in a statement.
Tiësto's personal life has changed quite a bit since he last played Vegas. The once-perennial bachelor married model Annika Backes in 2019 and the couple had baby girl Viola in 2020. But he can't imagine a life without performing in Las Vegas' nightclubs.
"What's exciting about Las Vegas is every week you have a whole new crowd—it is never the same. And every night is different," he says. "I can play there 40 nights in a row, and it will always be different. People fly in from all over the world to have the best times of their life, and everybody's always happy, and everybody's coming out to have a good time—so it's the best place on Earth."
He chronicled his first look inside Resorts World in a new social media video soundtracked with his latest hit single "The Business," his first No. 1 on Billboard's Dance/Electronic Digital Song Sales chart.
"It's about me going to a new place in Las Vegas and starting a new life in Las Vegas," he says of the clip. "It's been a very tough year for everybody and for Vegas, as well. Everyone's really excited to have something new."
Riding high from "The Business," a chart-topper in multiple countries including Ireland and his native Netherlands, Tiësto promises he'll use his new Vegas shows to debut original music.
"Over the next week, we're going to decide what's going to be the next single through Atlantic," he says. "And I've also actually made some great club bangers that are going to be released this summer, but I want everything to be open. I want to play them first exclusively in the club before I release them, because they are custom made for the dance floor."
The EDM legend assures this is just the beginning of what's to come from his new era.
"Over the last 14 months, I really had the chance to rethink the sound of my sets and also made a lot of new tracks," he says. "I can't wait to perform live—I think I'm pretty much addicted to it. And that's why I can't quit. It's just a very special feeling. And not many people in the world experience that feeling. When you are in front of the crowd, and it doesn't matter if it's 500 people or 5,000 or 50,000, you get that adrenaline rush. And if you see them smiling and enjoying the music you play, it's really special."
Performance dates and ticket information will be made available at zoukgrouplv.com/tiesto on Monday, April 19 at 9 a.m.