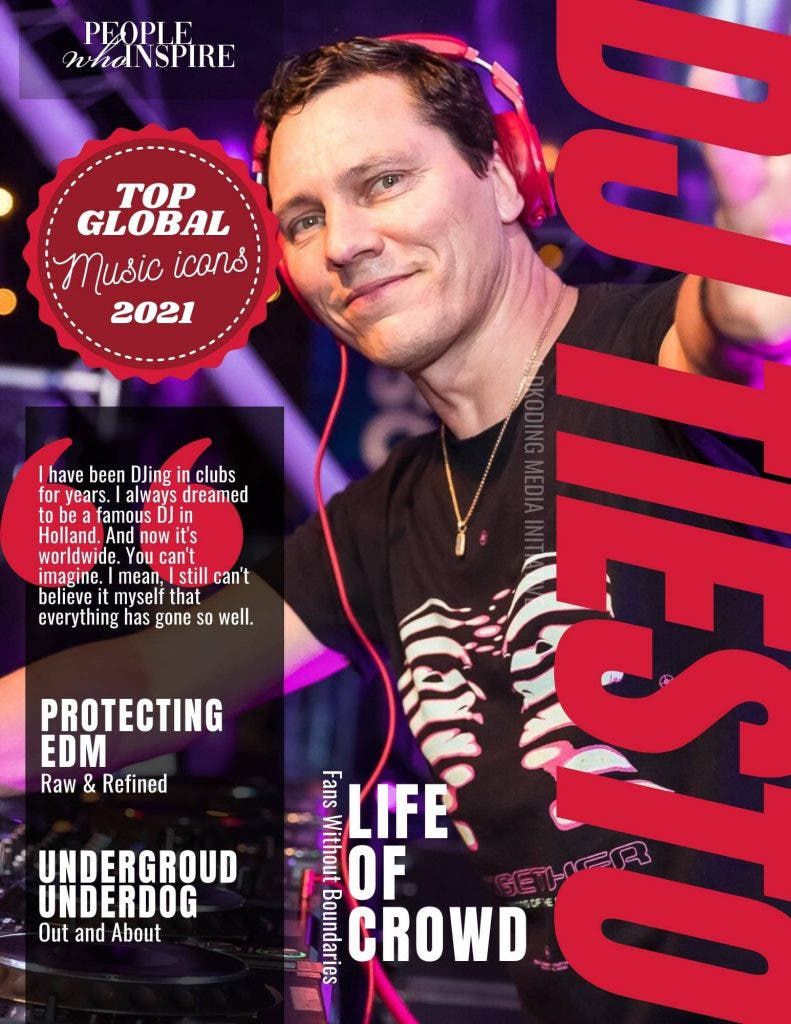 Tiësto, number 2
Greatest Global Music Icons 2021
for DKODING.in
It's time to talk about another exceptional top global music icon of the music industry- DJ Tiesto, undoubtedly, the greatest DJ for last two decades. The secret to Tiesto's success lies in not letting the dynamic music industry change him. In fact, the man believes in changing himself everytime and says that he produces hits for himself, not for Spotify.
No one knows EDM better than DJ Tiesto. Where the world thinks that EDM is just about hard beats dropping at moments, Tiesto says, "I think EDM stands for electronic dance music, so if suddenly it is not, I don't get it."
From underground clubs to large stadiums throughout different countries in the world, DJ Tiesto is keeping EDM alive by not damaging it in the name of change. So in simple terms, it's like having an artist who is changing the music industry by not changing the soul of what he loves.
How much is DJ Tiesto Worth?
Tiesto would jam at school parties when he was a teenager and then a few years later at a host of clubs in the Netherlands. In 1994, he began to release his own songs, and that's when his career began to take off. Tiesto now ranks third on the list of the richest DJs in the world with an estimated net worth of $170 million.
Top 10
1 Nas
3 Taylor Swift
4 Honey Singh
5 Lady Gaga
6 Drake
7 Kendrick Lamar
8 Nicki Minaj
9 BTS
10 Cardi B
Newsline, Entertainment, Lifestyle, Politics, Sports, News | DKODING
Elon Musk might have had a rocky timeline of love life, his idea about love, however, is clear and solid. The revolutionary innovator believes that without a long-term romantic relationship, he ...
source: https://www.dkoding.in/