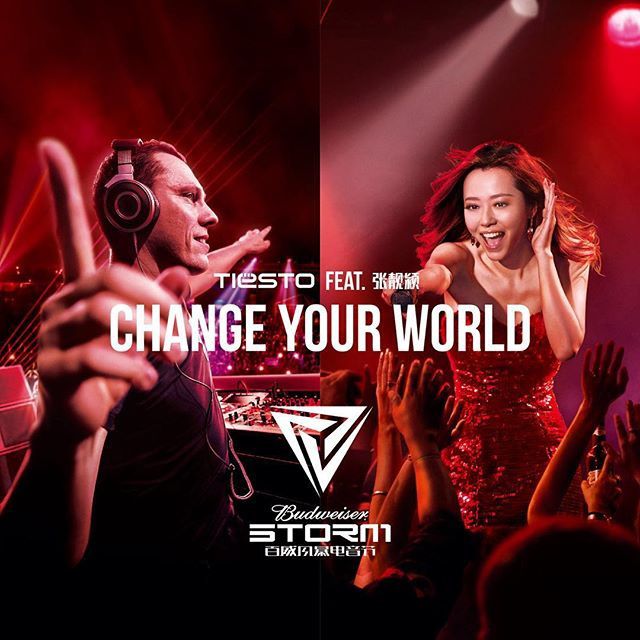 Tiësto / 張靚穎 Jane Zhang
Change Your World
(Chinese version)
Theme Song: STORM Festival in Shanghai is on October 2nd and 3rd.
Though the progressions sound like a typical Tiësto effort, what most might
be surprised by are the track's entirely Mandarin Chinese lyrics,
save for the title chorus line.
虽然级数听起来像一个典型的铁斯托的努力,
大多数可能被惊讶是轨道的全中文歌词的中国,除标题合唱队。
Bien que les progressions sonnent comme un effort typique de Tiësto,
ce que la plupart pourraient être surpris par les paroles du track sont
entièrement en chinois mandarin, sauf pour la ligne titre de chorus.
Tiësto & Jane Zhang
Budweiser MV (Behind the scenes)