The DJ stay is of course not a cheap place. Until recently, the six-room apartment was for sale for 4.3 million euros, an amount that the people of Breda can easily spit out. We don't know if he actually bought it or "just" rents it. What we do know is that the accommodation is very luxurious. Chances are, he actually bought it and paid for it out of his own pocket. There is therefore no question of mortgage.
Le séjour du DJ n'est bien sûr pas un endroit bon marché. Jusqu'à récemment, l' appartement de six pièces était à vendre pour 4,3 millions d'euros, un montant que la population de Breda peut facilement cracher. Nous ne savons pas s'il l'a réellement acheté ou «simplement» le loue. Ce que nous savons, c'est que le logement est très luxueux. Il y a de fortes chances qu'il l'ait effectivement acheté et qu'il ait payé de sa poche. Il n'est donc pas question d'hypothèque.
185 square meters of living pleasure
Of an amount of 4.3 million euros, you can buy a smart home in The Big Apple. Consider, for example, 185 square meters of living room. In the case of DJ Tiësto, this means a nice apartment with three bedrooms and just as many bathrooms. The Dutchman does have a beautiful view from the fifteenth floor. Sitting outside is no problem, the apartment has a spacious terrace of 184 square meters. In any case, he does not lack luxury, from the elevator he steps straight into the foyer of the apartment.
All luxury in the apartment of DJ Tiësto
Other conveniences that make life a lot more pleasant are the kitchen. This is richly equipped with all conceivable equipment, in addition, the living room has a separate dining area. The master bedroom is also equipped with the necessary impressive details. Then it's not just about the surface, but mainly about the huge walk-in closet. Of course the gym is not lacking in the complex and there is a caretaker who is available 24 hours a day. So if you also have some millions left, you now know how to spend it.
185 mètres carrés de plaisir vivant
D'un montant de 4,3 millions d'euros, vous pouvez acheter une maison intelligente dans The Big Apple. Prenons, par exemple, 185 mètres carrés de salon. Dans le cas de DJ Tiësto, cela signifie un bel appartement avec trois chambres et autant de salles de bains. Le Hollandais a une belle vue depuis le quinzième étage. Assis à l'extérieur ne pose aucun problème, l'appartement dispose d'une terrasse spacieuse de 184 mètres carrés. En tout cas, il ne manque pas de luxe, de l'ascenseur il entre directement dans le hall de l'appartement.
Tout le luxe dans l'appartement de DJ Tiësto
D'autres commodités qui rendent la vie beaucoup plus agréable sont la cuisine. Celui-ci est richement équipé de tous les équipements imaginables, de plus, le salon dispose d'un coin repas séparé. La chambre principale est également équipée des détails impressionnants nécessaires. Ensuite, il ne s'agit pas seulement de la surface, mais surtout de l'immense dressing. Bien sûr, la salle de gym ne manque pas dans le complexe et il y a un gardien qui est disponible 24h / 24. Donc, s'il vous reste aussi des millions, vous savez maintenant comment les dépenser.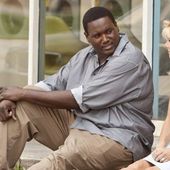 MAN MAN | Dagelijkse inspiratie voor de man
MAN MAN is het online magazine voor de moderne man. Het mannenblog met stijlvolle outfits, scherpe carrière tips, de mooiste vrouwen en meer mannennieuws.
source: https://man-man.nl/